The candidates below are incumbents seeking another term and nominees from the chamber membership.  Please read and get to know each candidate, as well as their LinkedIn profiles.  Click the "Ballot" button to securely vote for the 2023-2024 Board of Directors.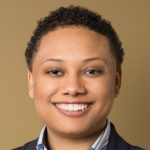 Ciara Lilly, MBA - she/her | Candidate for Chair
"I am excited about the possibility of coming back in the capacity of board chair. We have made tremendous progress over the last year, and I am looking forward to playing an active role in the Chamber's next phase of growth." - Ciara Lilly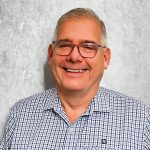 Bryan VanHuystee - he/him (Incumbent) | Candidate for Director of Finance
Bryan has served three terms as Treasurer/Director of Finance.  He believes in the mission of the chamber and is excited to see the future growth as we expand regionally.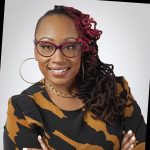 Janellemarie Jarvis - she/her (Incumbent) | Candidate for Board At-large
Janellemarie has served for one term on the board of directors and as co-chair of the Events Committee.  In addition to her duties on the board, she also manages her small business and is a prolific speaker throughout the region on matters of business and wellness.  She is committed to growth and impact as CLGBTCC enters this next term.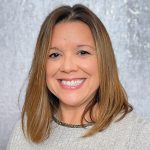 Jennifer Carbuto - she/her (Incumbent) | Candidate for Vice Chair
Jennifer has served in various capacities for the chamber for more than a decade.  She is the current Vice Chair, and also directs the marketing and communications team.  She has seen exponential growth in membership and partnership and looks forward to the next term and what it will bring as we expand throughout the Carolinas.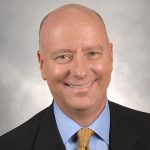 Bert Davis, Jr. - he/him (Incumbent) | Candidate for Board At-large
A native of Greensboro, Bert has 20 years of experience in various financial roles in the public and private sectors. He has worked with clients on cases both large and small. He has served one term leading the Greensboro/High Point area and being integral in building our membership and partnership base in the Gate City network.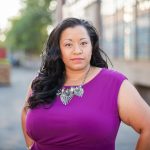 Melissa "Mel" Morris - she/her | Candidate for Board At-large
It's time for me to come back to a Board where I can make a difference and help push the Chamber to the next level. I'm ready to help grow training initiatives for members, increase member engagement opportunities, and collaborate on new initiatives members and sponsors want to see. I couldn't be prouder of the work this Board is doing and I'm excited to lend my hands and voice to do even more if you'll have me!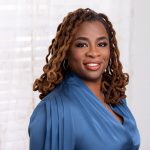 Tameka Brewington - she/her | Candidate for Board At-large
Tameka is co-owner of Real Talk Counseling. She has strived to be an ally to the LGBT community and to provide a safe space for LGBT people to receive mental health and substance abuse therapy. As an ally, a leader in the business community, and a leader in the mental health/substance abuse community, Tameka feels that she would make an excellent addition to the Board of Directors.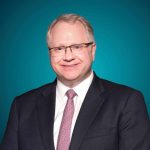 Russ Fortson - he/him | Candidate for Board At-large
As managing director of customer care, Russ leads the "above the wing" operation for American Airlines and helps to lead their team to deliver for customers. He's one of the top leaders of American's hub operation. Russ moved to Charlotte in 2020 with his husband Jeff, and he has been looking at ways to be more engaged in our community. Russ also serves as a Mayoral appointee to Charlotte Works.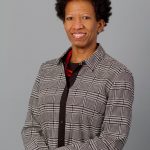 Chelby Nettles - she/her | Candidate for Board At-large
I believe in; Representation is essential Being present, doing good work Supporting business Establishing relationship Economic development and growth Diversity and inclusion are more than buzz words
    2014 Charlotte Black Pride Volunteer
    2015 Hearts Beat as One volunteer
    2015-2019 Charlotte Black Gay Pride Board (Charlotte Black Pride)
    2016 Center 360 Coach
   2016-17 HRC Dinner Steering Committee
I share a mantra with FAMU Excellence with caring and whole heartedly agree with the Carolina's LGBT Chamber that "The collective voice of the LGBTQ and ally business community agreed that "coming out is good for business".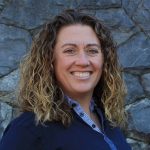 Allison Fender - she/her | Candidate for Board At-large
I am a lesbian business owner and understand the importance of a chamber of commerce especially for small businesses. I started my business the week of Covid. I understand the demands of small business owners and how community affects them. I am dedicated to the cause of supporting the LGBT+ community and helping make a change at large when issues arise.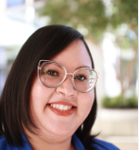 Lorena Gomez - she/her | Candidate for Board At-large
When I stumbled upon the Chamber I got asked various questions. I marched into the Management office and said, " I want to be a member of this Chamber" while everyone on the team was making selections and calling first dibs on other organizations that had infamous reputations in the community, but little old me wasn't drawn to those organizations that seemed rigid and truthfully not inclusive. My first invitation was to a Chamber Networking event, when I stepped inside I was amazed by how successful and upbeat the event was. I would be a liar if I didn't say I felt comfortable immediately. Seeing all the individuals that were friendly, energetic, and beaming with positivity made me courageous! When I received the email from Chad saying that my nomination had been accepted, I took that as a sign that it was time to step up by level of allyship and bring my knowledge, resources, and "flavor" to the LGBT Chamber of the Carolinas. I would not only be overjoyed but honored to be such a strong ally of a community that I have so many Friends and Family members that are part of. To let them know that I not only support them, but I support the ideas and the movement in which they chose to be a part of.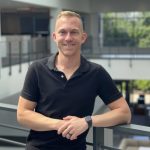 Nick Randone - he/him | Candidate for Board At-large
I believe that representation and advocacy is crucial to any cultural group, particularly individuals of the LGBTQ+ community and minorities. I strongly support the values of CLGBTCC and believe that I can provide a confident leadership presence with a genuine viewpoint from the experiences in my professional career. I am the global founder and current president of Pride Initiative, an LGBTQ+ affinity group at Sealed Air Corporation in Charlotte. Our goal at Sealed Air is to create a safe environment for all employees to thrive as their true selves. By providing resources to the LGBTQ+ community, I believe CLGBTCC will continue to grow our community in love, support, and financial prosperity for many years to come. Thank you so much for your thoughtful consideration!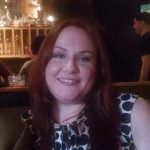 Elizabeth Schob - she/her | Candidate for Board At-large
My passion for education and love for the community have always been at the center of everything I do. I started her teaching career as an English teacher in South Korea and, later, spent time working as a substitute and paraprofessional in special education with DoDEA (Department of Defense Education Activity) schools on Fort Bragg. I continued my focus on education while earning my Master of Science in Public Health from the University of North Carolina at Charlotte and then, as a community health educator for the local affiliate of a national nonprofit. It is during this time, that I began to focus heavily on promoting sexual health for the LGBTQ community. During the pandemic, I also became involved with the community food pantry sponsored by Hearts United for Good and Wedgewood Community Church and have never looked back, spending every week being of service. Becoming even more deeply rooted in the LGBTQ+ community and serving the Charlotte community in whatever way possible, further inspired me to found Affirming Connections, an LGBTQ+ health education consulting company, along with my business partner. If elected, I would be honored to be able to serve the community even further.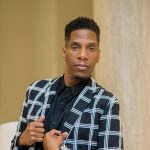 James Donté Prayer - he/him | Candidate for Board At-large
Donté is the HIV Program Manager for The Center for Black Health & Equity, NC AIDS Action Network's Health Access Coordinator and the founder of R.O.L.E Models. His community engagement includes volunteering with The Power of U as a Board Member, on the executive leadership for Elizabeth City State Greater Charlotte Alumni Association, Big Brother Big Sister of Central Carolinas, 100 Black Men of Greater Charlotte, 100 Black Men of Eastern North Carolina, Charlotte's Human Rights Campaign Steering Committee, Wedgwood Church and Heartbeats as One Food Pantry, Habitat for Humanity of the Charlotte Region, Democracy NC to name a few. Donte' served as the Chair of the Collaborative Council for Statusboiz and Statusgurlz, a University of North Carolina at Charlotte research study funded by the U.S. Centers for Disease Control and Prevention's Minority AIDS Research Initiative. This $1.1 million project focused on HIV prevention for young African American gay/bisexual men and transgender women through culturally based social networking and currently affiliated with a HIV Prevention Trials Network vaccine study.