From the CEO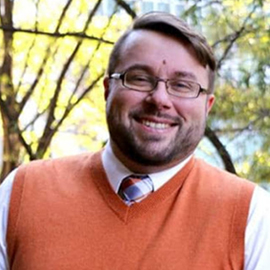 Dear Chamber Member & Supporters,
On behalf of the Charlotte LGBT Chamber of Commerce, I would like to thank you for your support and investment in our work over the last year. As a member or supporter, you have enabled us to continue a robust program of work benefiting our members and the communities we serve.
Over the last several months we have worked feverishly to understand and combat the challenges, burdens, and frustrations brought to our business community due to COVID-19. The Chamber has worked hard serving as your trusted resource providing access to information, education, and advocacy, working to fight the challenges our members have endured. We will continue to serve through www.supportclt.com and www.readyclt.com.
Because of our strong membership base including you, we were able to pivot our traditional work to:
• Partner with our peer organizations for the creation and expansion of opportunity for small businesses and professionals
• Join multiple local efforts to advocate for small businesses within city, county, and state government
• Engage with all our local, state, and federal delegation on policy recommendations
• Create a new support program as an online resource
• Develop and distribute a reopening tool kit listing industry-specific best practices and maintain where we are in the three-phase re-opening plan
• Provide dozens of Facebook live and Zoom conferences with timely and relevant information
• Drive a partnership with multiple organizations to assist with PPE distribution
In addition, all the Chamber's affinity groups, committees and the board have been diligent to continue our program of work and the engagement from our members has never been stronger.
Your membership and support is valued, important, and imperative to allow the Chamber to flourish and lead in a time of uncertainty. The Chamber experienced exponential growth in 2020 despite the pandemic and the board of directors stand ready to work with you, and for you as we move past COVID-19.
As the first Chief Executive Officer of the Chamber, I am proud of the accomplishments of our Chamber and will continue to become a greater voice for the LGBTQ & ally voice for the business and professional community.
Again, thank you for your continued support of the Charlotte LGBT Chamber of Commerce. We look forward to serving you in the coming year and appreciate your investment and trust in us!
Best Regards, Chad Turner
President & CEO