Let's Celebrate Your Business!
We take immense pride in commemorating your business with a special ribbon-cutting ceremony, a symbolic gesture that signifies your grand opening, re-opening, or milestone anniversary.
As a Chamber Member or Partner, this service is provided to you at no cost. It's our way of supporting and showcasing your business to the community.
The Rainbow Ribbon Cutting ceremony goes beyond the traditional ribbon cutting, incorporating inclusivity and diversity into the celebration. By incorporating the rainbow ribbon, we embrace and honor the LGBT+ community, highlighting the importance of equality and acceptance in the business world.
This unique event serves as a powerful marketing opportunity for you and your business. It creates buzz, generates visibility, and demonstrates your commitment to fostering an inclusive environment. It also allows you to connect with fellow business owners, community leaders, and potential customers.
Let us join together in celebrating your success, growth, and milestones. Contact us today to schedule your Rainbow Ribbon Cutting ceremony and let the world witness your remarkable journey.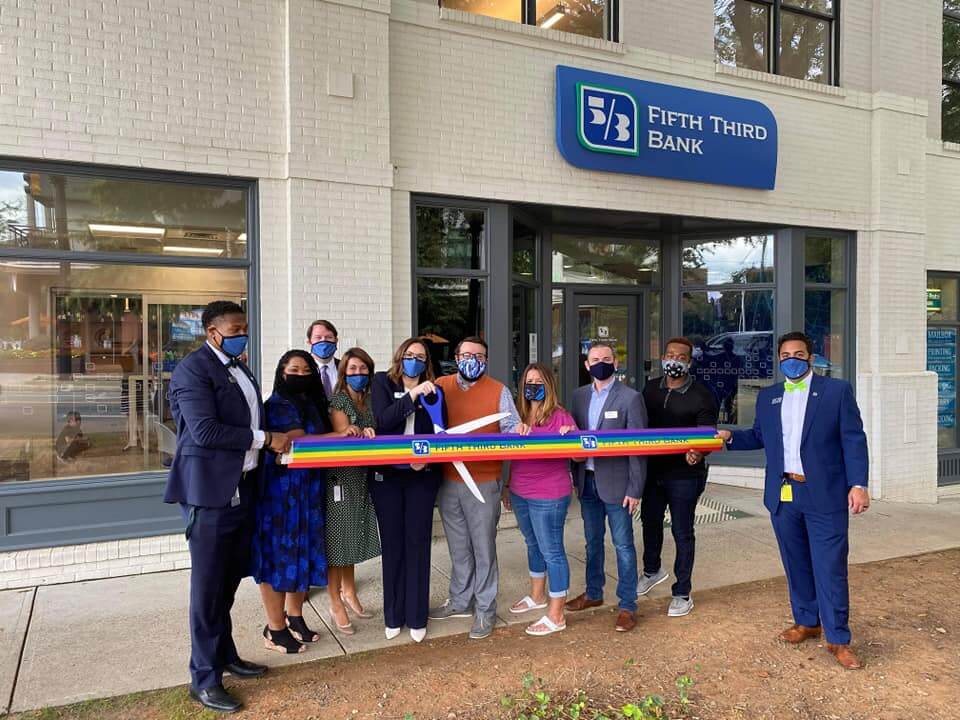 What's Included?
A staff or Board member  to facilitate your ceremony.

Specialty scissors, camera, and ribbon for the ceremony and photo op.

Your ribbon-cutting photo will be shared on the Chamber's social media sites.

The Chamber will post a press release for your event through our website.

Your event will be highlighted in our monthly newsletter.
Additional Details for Hosting
It is suggested that you consider hosting an open house in conjunction with your ribbon-cutting ceremony, invite your customers, family, friends, and colleagues,and promote your event on social media, and to other groups you may be apart of.

Offer facility tours and reception with entertainment, hors d'ouvres, and refreshments. Use specialized hashtags like

#RememberAMember

and use  services from fellow Chamber members.

If you plan to offer discounts, prizes, or giveaways, make sure to include this information on the request to help us better promote your event. We suggest collecting business cards and having a drawing so you can follow up with attendees.

The Chamber cannot guarantee attendance at your event. From our experience, events held during standard business hours tend to have the best turnout.
Schedule Your Ribbon Cutting
Contact our offices via phone at 704-837-4050 extension 7102 or click the button to send an email to admin@clgbtcc.org.