Carolinas LGBT+ Chamber of Commerce Announces Partnership with Blue Ridge Pride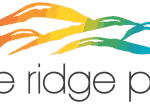 FOR IMMEDIATE RELEASE | June 29, 2021
Carolinas LGBT+ Chamber of Commerce will join Blue Ridge Pride on June 28, 2021 at New Belgium Brewery in Asheville, NC to announce their strategic partnership in the Chamber's two-state expansion.
"Carolinas LGBT+ Chamber of Commerce will be a robust and impactful economic development organization by uniting the exceptional and diverse strengths across our region," said Chad Turner, who will continue as the President and CEO for the new enterprise. "This is a strategy-driven and bold step forward highlighting our commitment to our greater mission to foster equity, inclusion, and economic prosperity for the LGBTQ community and this partnership with Blue Ridge Pride will give greater visibility and support to LGBTQ and ally businesses."
The expansion will encompass the Blue Ridge region and exemplify a vision for strategic collaboration and unity.
Ciara Lilly, who will serve as the first Board Chair of the Regional Chamber, said, "Locking arms with Blue Ridge Pride will open new doors for collaboration, economic impact, and purposeful advocacy work across Western North Carolina. Across both organizations, we're now ready to roll up our sleeves and begin the important work that lies ahead of us."
The new mark for the Carolinas LGBT+ Chamber of Commerce represents these unique areas coming together as one with a shared vision and mission. The expansion is an effort to provide much-needed resources as support to LGBTQ and ally business owners and professionals through economic and professional development, policy and advocacy work, and community engagement.
In addition to the Blue Ridge region, CLGBTCC will also begin work in Winston-Salem, Greensboro/High
Point, Rock Hill/Fort Mill, Columbia, Myrtle Beach, and Charleston.
Blue Ridge Pride's Executive Director, Tina White added, "We are so excited by this partnership. It brings new skills and networks to western North Carolina. If we are to build a more diverse economy that can attract and grow entrepreneurs, we need to offer them access to markets and capital across the South. The LGBTQ community wants to be a vital contributor to our community."
The Chamber will remain an affiliate chamber of the National LGBT Chamber of Commerce. The affiliation will continue to broaden the network of opportunities and shared strategies in the LGBTQ and ally business community. In addition to these strategies, the expansion will grow the current number of LGBT Business Enterprises, allowing our corporate and civic partners to access a larger pool of certified LGBTBE's.
In a recent announcement about the expansion, NGLCC Co-Founder & President Justin Nelson & Co-Founder & CEO Chance Mitchell stated, "As we approach NGLCC's 20th Anniversary this year, we are excited for the newly rebranded and expanded Carolinas LGBT+ Chamber of Commerce to grow its reach alongside our 60+ US and International Affiliate Chambers. By helping identify local-owned businesses for NGLCC to certify and by expanding the economic opportunities available to them, the Carolinas Chamber will increase the visibility of LGBT individuals and promote much-needed equality. The chamber will continue to be a valuable partner in our work promoting LGBT economic inclusivity in both the public and private sectors throughout the South.